In these trying times, where we have been confined to the walls of our home, staying fit physically and mentally is very important. It has been proved that staying fit doesn't always need a gym membership, and sometimes it turns out to have a poor value for money.
Now, with all your favorite trainers and channels available online, you don't even need to leave your home and can cancel your gym membership to create your own home gym/garage gym that helps you meet your fitness goals.
This article will discuss some of the best ways to build a home gym and optimize it for the best workout sessions. We will also discuss how to create the best out of what space you have available.
Work with the Available Space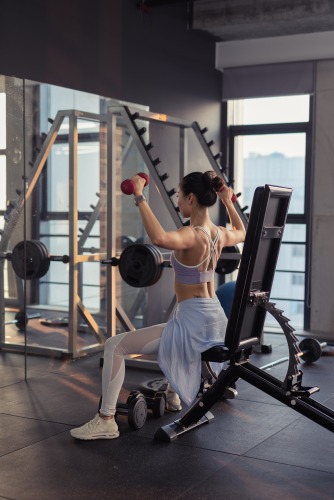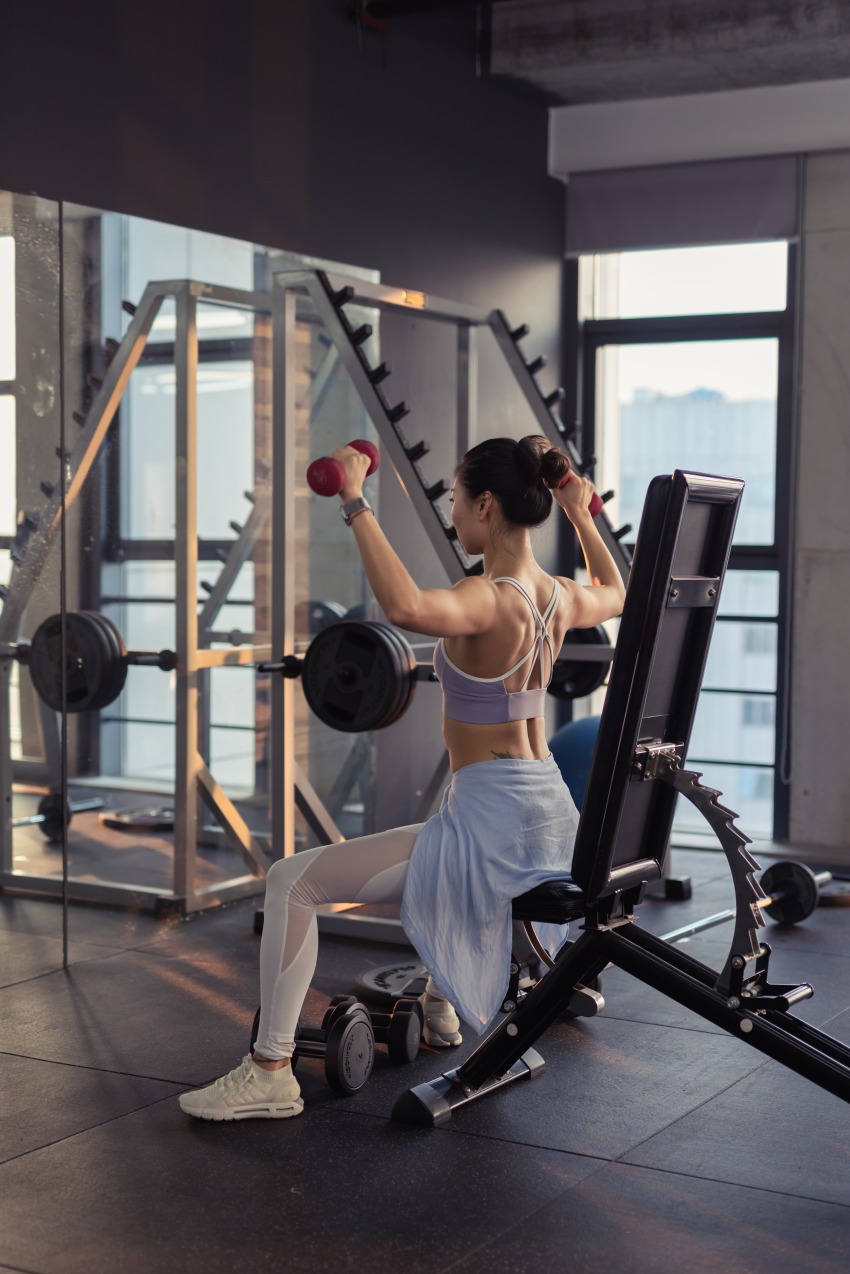 Choosing exercises is very important. If you have an entire room dedicated to work out, you are all set to do what you wish. But, if you have limited space, it is imperative to choose workouts that don't require much space.
Push-ups, sit-ups, lunges, and squats are some practical exercises added to your daily workout. These exercises don't require much space. You can also switch to workout equipment that doesn't need much space.
Once you have chosen the equipment, have a clear layout, so you don't have to move the gym equipment after each exercise constantly. Ensure the room you choose has clear lighting and ventilation to lift your spirits and have a motivating ambiance. Your garage gym should not be dark and smelly.
Use Equipment with High Versatility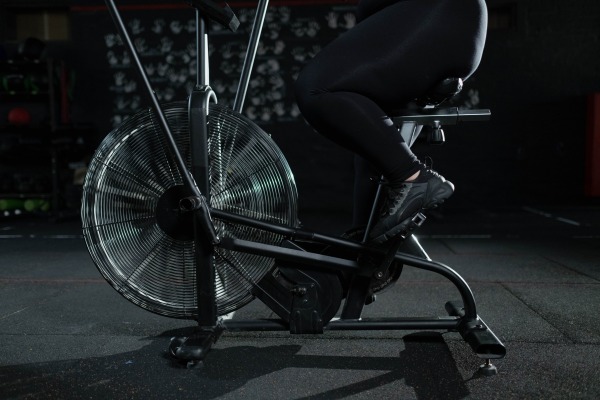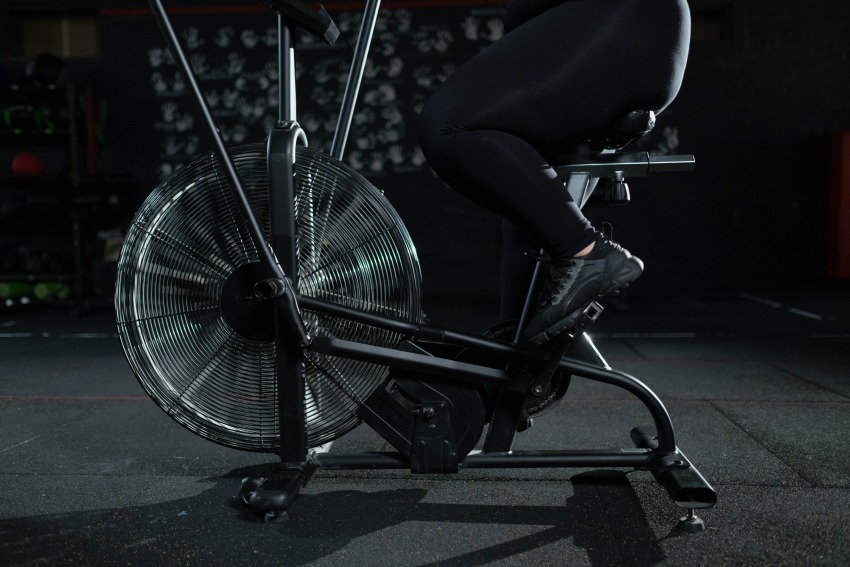 It is always tempting to start huge when motivated, but it's not always an excellent idea. Don't go out of your way and spend extravagantly on dedicated equipment. Instead, start with multi-purpose equipment, so you can choose what's best for you. From power racks to all-in-one home gyms, you can choose equipment for the exercise regime you are interested in.
Strength: It's always beneficial to build upon your strength. If you aim for noticeable muscle growth and gain in force, you need to exercise with weights. Strength training is one of the most sought-after forms of workout adopted by enthusiasts worldwide. If you are into strength training, you need one of the exercise machines mentioned below in your home gym.
Power Rack: Power racks are the perfect equipment to boost your strength training. It helps you to lift weights at home without the need for a professional trainer or spotting partner. The added advantage of using power racks is the multiple exercises it helps the user to do with safety.
Smith Machine: Smith machines are perfect self spotters that help you to lift barbells without professional help. These have been locked in place some inches apart to lock the equipment if you are stuck or unable to continue the mid-exercise.
All in one Home Gym: These are one-stop solutions to your home gym. With multiple pulley systems targeted towards various muscle groups, all-in-one home gym machines can save much-needed space. It can give you a whole-body workout effect and is a cost-effective solution. There are multiple variations available in the market to choose from according to your needs and budget.
Cardio: Cardio exercises are a great way to stay fit and active. It is also very beneficial to one's health as it contributes to physical and mental health development. Cardio workouts are a great way to increase stamina, burn unwanted calories, help your appetite, reduce the chances of heart diseases, diabetes, etc. Here are some of the best cardio exercise equipment for cardio. Your home gym should have one of these.
Elliptical: Ellipticals are universally accepted as one of the best cardio equipment. These have different modes that can work other parts of your body and can be a great way to relieve stress on your legs. You can also overcome joint pain due to their elliptical motion.
Elliptical Bike Combo: Elliptical bikes are a great way to mimic natural walking movements and simulate all lower leg joints. Sophisticated equipment will have foot pedals that can adjust to your strides to reduce the stress on your joints further. These are perfect for all age types.
Fan Bike: A cost-effective solution to your cardio workout, fan bikes are a great way to increase stamina. The resistance builds up as you pedal faster and makes for excellent exercise equipment. Make sure to buy machines made of sturdy material of good build quality.
Foldable Weight Bench
If you are into heavy lifting, you are going to need a weight bench to help you. Why go for a full-size weight bench when you can have an adjustable one right at your home? It takes less than half the space and provides the full functionality of a regular model.
There is an added advantage to buying a foldable weight bench. Unlike traditional ones, it can be adjusted to various positions for different sets of workouts and exercises.
Olympic Barbells & Weights
You may be trying to cut back on expenses, but it is better to go with Olympic bars and weights. It has higher resilience and can withstand heavier weights. The material of Olympic barbells and weights will be significantly higher and give you a better experience and better results.
Adjustable Dumbbells
Adjustable dumbbells are must-have equipment for a home gym. Your primary aim is to reduce the number of individual components. Although it may seem that adjustable dumbbells are priced more than the regular ones, it is very cost-effective if you consider the cost of buying standard models of all variations of the weights available in a single adjustable dumbbell.
It is also helpful to adjust the weights while doing several exercises. Bench press may require lighter weights than most strength training sessions.
Avoid All Fancy & Gimmick Equipment
This point can't be stressed enough. Beginners often think that having some high-tech equipment that is way overpriced for the quality of service provided is needed right away to start working out. Although you don't want to buy low-quality treadmills or other heavily used equipment, you shouldn't purchase fancy dedicated equipment, especially if you are new to this.
Start small and build from there consistently. And if you want to buy special equipment for dedicated exercises, make sure it has a good return on investment.
Buy and Resell Second-Hand Equipment
When it comes to building your home gym, and at cost, you need to make serious decisions. You don't need to buy every piece of equipment you have ever seen in a gym. And it may turn out, the ones you have don't have much use. You could always sell used exercise equipment online or retail for a fair price if it is in condition.
This lands you extra money for what you want and will have higher productivity. You can also save much-needed space in your gym for new equipment if you sell used exercise equipment.
Buy Wall Mount Weight & Barbell Storage
Suppose you are interested in buying multiple weights and variations of weights and barbells. In that case, a home gym must-have wall mounts storage. This saves a lot of space due to vertical integration.
Final Thoughts
Being fit doesn't require a gym membership. It requires willpower and proper know-how of what to do and avoid. You can set up a perfect home gym or a garage gym with a handful of equipment you frequently use to get the best value for money.
Some of the lifehacks have been shared above. But, this doesn't guarantee you a shredded body. Please do your due diligence and follow a training regime, and stick to it. Always remember that your sweat and effort matters more than the equipment you use.