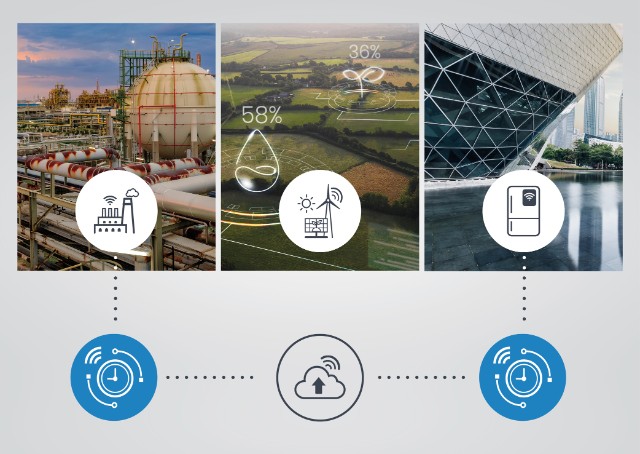 The collaboration between universities, Fraunhofer institutes and companies is being supported with a total of around €4.5 million over three years.
One of the projects is the "MEMS-based parametric amplifier for range optimization of wireless sensor networks", in which the Technical University of Hamburg together with the Fraunhofer Institute for Photonic Microsystems IPMS and the industrial partner Actemium BEA aim to provide energy-efficient, long-range sensor nodes.
Many sparsely populated regions only have a weak mobile communication infrastructure. In this context, digitization of measuring stations is a major challenge; be it for flood protection or monitoring of groundwater/water, forest fire, construction, infrastructure or terrain as well as in digital agriculture.
Especially the radio interface for sensor networks with cloud applications or centralized measuring stations is often range-limited, which makes coverage in highly decentralized scenarios difficult.
Problems include the distances to be covered and the efficient use of limited battery capacity at remote locations without a central power supply.
In many cases, decentralized energy generation, e.g. with the help of photovoltaic cells, can ensure self-sufficient operation in the long term. But especially in industrial use, there are many applications where solar energy or other sources are not available in sufficient quantities, or size and weight limitations prohibit concepts for energy harvesting.
Therefore, there is a great need for purely battery-powered wireless sensor nodes that still guarantee a long runtime. At the same time, the individual measuring points are often widely distributed, which represents a high energy requirement for transmission and reception.
A basic research-oriented project has already delivered initial results for solving these challenges. In the new joint project "MEMS-based parametric amplifiers for range optimization of wireless sensor networks", TU Hamburg, Fraunhofer IPMS in Dresden/Cottbus and Actemium BEA in Spremberg have joint forces to bring the idea to application. The core of the project, which is funded by the DFG and the Fraunhofer-Gesellschaft, is an energy-efficient sensor node. Since the wireless interface causes the highest energy demand of all the components, this is the focus of the project. "This is why we at Fraunhofer IPMS are developing an efficiency-optimized amplification element.
This microsystem, manufactured in silicon, will be integrated into the receiver developed by TU Hamburg.